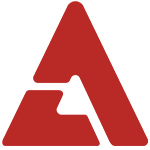 ZE:A's Kwanghee and Seo In Young are known to be close friends, but they revealed that they're also 'fashion siblings'.

Kwanghee shared on his Twitter, "Keke uh! In Young noona! We coincidentally have the same outfit. ke Noona, you worked hard to find the same outfit. We're fashionista siblings, right? Answer me noona! keke," along with a side-by-side comparison photo of Kwanghee and Seo In Young resting on the couch in the same position and in identical outfits.

Seo In Young couldn't help but follow along, replying, "Kekekekeke uh~ uh~ yes! Kwanghee yah~! You worked hard to find the same sneakers too!! kekeke," while Kwanghee joked, "As expected. Noona, you're a 'trend-center'. Kekeke!"

Fans joined in on the inside joke and commented, "Both of you are fashionistas," "You're trendsetters," and "Kwanghee is so funny."