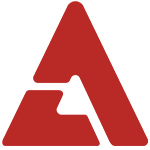 Electroboyz has returned with "Ma Boy 3" featuring After School's Nana off their 1st full length album 'In Love'!

The boys put on performances with SISTAR's Hyorin and Brave Girls' Yejin for their "Ma Boy 2", but now they've sought the help of the sexy Nana for a new sound and concept with their "Ma Boy 3", which serves as their newest title track.

In addition to the song, they've also brought along a music video as well featuring member 1Kyne and actress Ban So Young, who portray a lovey dovey couple, so give it a go along with the other tracks, which have been composed and written by the members, below!