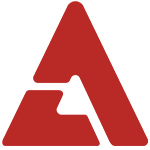 ZE:A's Kwanghee had to turn down SISTAR's Dasom on 'Star King'.

The February 9th episode featured vocalists who can mimic well-known singers, and Kwanghee prepared a performance with one group. Everyone in the studio, including Dasom, complimented Kwanghee's dance.

Dasom stated, "I like Kwanghee oppa because he's fun and humorous, but I liked the professional side I saw today too."

Kwanghee responded, "I'm sorry. I'm already married," referring to his 'We Got Married' partner, SECRET's Sunhwa.