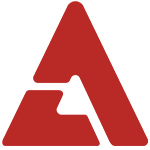 The actors and actresses of the upcoming MBC drama 'Book of the House of Gu' gathered together for the first script reading session at the MBC Dream Center on the 1st to gear up for their first filming session.

As described previously, the drama is the co-production of PD Shin Woo Chul of 'Secret Garden' and 'Gentlemen's Class' and writer Kang Eun Kyung of 'Baker King Kim Tak Gu'.

Lee Seung Gi, miss A's Suzy, Lee Sung Jae, Lee Yeon Hee, Choi Jin Hyuk, Jung Hye Young, Uhm Hyo Sub, Yoo Yun Suk, Lee Yoo Bi, and Kim Hye Won will be starring in the highly anticipated drama.

The fantasy-historical drama takes place during the Joseon Dynasty and portrays the love and hate relationship of male Gumiho or nine-tailed fox Choi Kang Chi (Lee Seung Gi) and martial arts instructor Dam Yuh Wool (Suzy).

Lee Seung Gi shared, "I can't wait for the journey ahead as Choi Kang Chi", and the staff also commented, "With top notch director and actors gathered in one place, we will create the best production. The script, upgraded filming, and high quality production will be shown to viewers as soon as possible."

The drama will begin airing in April!