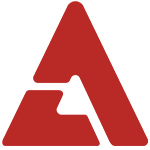 Girls' Generation's Yuri, Taeyeon, Tiffany, and Seohyun appeared as guests on the February 4th episode of Mnet's 'Beatles Code 2' and discussed the rumors about cosmetic surgery.

Upon seeing a past photo of Taeyeon, MC Tak Jae Hoon commented, "Your face is a bit different". Fellow guest and singer Ha Chun Hwa stated, "Why do you keep leading the questions towards cosmetic surgery?"

MC Shindong asked the Girls' Generation members, "Doesn't that frustrate you?", bringing up all of the talk of plastic surgery related to the girls. Tiffany responded, "We go out to the airport once a week, so pictures of us are taken at least once a week. Our concept changes frequently. If our hairstyles change, or we gain or lose some weight, the topic always comes up, things like 'Their faces changed', even if we had pictures of us taken the week before..."

Tak Jae Hoon stated, "Girls' faces seem to change every day", to which Taeyeon replied, "Make-up is truly amazing." The girls revealed that they have become pretty used to the rumors now, commenting, "So now it's just whatever...", showing that they don't really concern themselves about it anymore.

Shindong added, "It's also difficult for me because I get a lot of phone calls, like 'I'm going to get plastic surgery done here. Can you tell me where Girls' Generation did their jaws?' I get calls asking me to introduce them to the place where Girls' Generation had their surgery done", showing his own frustration regarding the rumors.