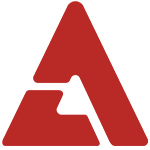 SHINee's Jonghyun may be an otaku. The idol star bared his obsession with anime on the February 19th broadcast of MBC Music's 'SHINee's Wonderful Day'.

On his trip to Japan, Jonghyun spent a day in an animation mall, looking through loot from anime series like 'One Piece' and 'Gundam'. He mentioned that even during promotions with SHINee, he studied Japanese in order to understand anime better.

Jonghyun was also disappointed by the high prices of some souvenirs, like a 3D Gundam image for 2,700 Japanese yen (35,000 KRW; ~32.50 USD). He was pretty satisfied with how he spent his free time, however. He said happily, "Spending a day with anime in Japan felt like I was returning to my childhood roots. It was romantic."