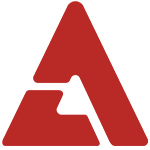 SECRET's Ji Eun told her fans that she's not too fond of returning gifts.

On February 18th, Ji Eun tweeted, "No returning gifts," along with the photo above. The idol star looks a bit tired, but netizens were still impressed by her clear skin. She also managed to look adorable in a baggy, camo outfit.

Fans commented, "She looks cute with makeup and innocent without makeup", "A bare-faced selca gift? I won't return it~", "I like her fashion style", and more.

What do you think of Ji Eun's military look? And what gift do you think she's referring to?