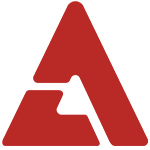 All good things come to an end, and the same goes for '2BiC's Big Show'. The talented vocal duo 2BiC held the final broadcast of their USTREAM live program on the 19th.

Ji Hwan sent his farewell to viewers, saying, "When we first started 'Big Show', we had a lot of worries, but the final 12th episode of the show came so suddenly. We will really miss it. More than anything else, we liked talking to our viewers through the live chat. We were able to show a more honest side to ourselves, so we enjoyed it."

Joon Hyung also shared, "We thank the viewers who showed their love. We'll be active with album and broadcast activities, so we don't disappoint our fans. If the opportunity comes again, we hope to gather various experiences and return for a second season."

2BiC ended another chapter in their career to focus on preparing for their upcoming album. During the final broadcast, 2BiC gave their final greetings through a live chat and answered song requests by viewers.

Fans were told to anticipate 'big' things from their album. "[This album] contains a little more of our own style than our previous songs. The title track is an R&B song with a slow tempo that portrays the sorrow felt after a breakup. This was our first time recording for so long. That's how much effort was put into the album. Please look forward to it."

Stay tuned for more details on 2BiC's upcoming album!