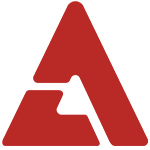 Park Shin Hye has heads turning and fans singing, "Hey~ sexy lady!", as she ditches her conservative image for an eye catching pictorial!

Her agency was the first to share the newest photos from the spring/summer collection catalog of denim brand 'Jambangee'. Along with actor Lee Jong Suk, Park Shin Hye has been serving as the brand's endorsement model, and it's easy to see just why the brand has thought of her to be the perfect candidate.

Tossing aside her coats and jackets from the cold winter season, the actress reveals her shapely figure with a nicely trimmed waistline and rounded hips, which are perfectly hugged by the black coated jeans she's sporting.

Also starring on 'Flower Boy Next Door' currently, the actress shows that she's a woman of many charms as she goes from dorky and innocent to gorgeous and sexy.