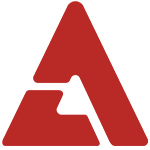 MBLAQ successfully concluded their two-part fan event, 'THE BLAQ FUN-CH', in Zepp Diver City, Tokyo on the 8th.

During the press conference prior to the event, MBLAQ spoke about the upcoming release of the Japanese version of "Mona Lisa" and revealed, "The song has received good response from many countries including Japan. Because Korea and Japan have some cultural differences, the lyrics were slightly changed and we worked hard to sing it even though the Japanese accent was difficult. The lyrics are well-written, so you could memorize it easily."

They also revealed their determination to keep performing in Japan, saying "Since our Japanese debut in 2011, a lot of fans showed their support for us but we couldn't return the favor. We will conduct many activities from now on."

During the concert segment, MBLAQ brought the crowd to their feet with their hit songs including "It's War", "Y", and "Oh Yeah", and performed the Japanese version of "Mona Lisa" for the first time. The group also had a talk segment with fans and had fans swooning with a battle of their sexy poses and rankings.

MBLAQ will also perform at the '64th Sapporo Snow Festival – K-Pop Festival 2013' on the 9th and the official Japanese version of "Mona Lisa" will be released on March 27th.