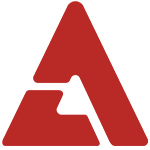 A new girl group will be entering the K-pop scene next month and they go by the name of Ladies' Code.

Their agency Polaris Entertainment unveiled a group photo of the five members consisting of Ashley, Rise, SoJung, EunB, and Zuny. The group is already receiving a lot of attention prior to their official debut for recruiting 'Birth of A Great Star's contestant Kwon Ri Sae (RiSe) and 'Voice Korea' contestant Lee So Jung (SoJung). The agency made the official announcement on Twitter and Facebook and revealed that 'Ladies Code' is said to signify, "A group that incorporates the wannabe code of ladies to put on dramatic stage performances."

Polaris Entertainment stated, "Ladies' Code including Kwon Ri Sae, Lee So Jung, and more members are talented girls with both visuals and talent. They will share the stories that all of the women in Korea can relate to and deliver womens' stories through music to show a new girl group image."

Polaris Entertainment is home to talented artists including Kim Bum Soo and Ivy and with former audition program contestants included, it's probably safe to assume that there will definitely be vocal talent within the group!

Stay tuned for their debut on March 7th!