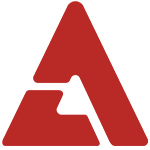 Although BTOB's Ilhoon may have just graduated from high school, but he is still clearly a kid at heart.

Earlier today, Cube Entertainment uploaded Illhoon's version of the "Cutie/Kiyumi Song". If you watch Korean variety songs you will be familiar with the song since it s currently all the rage. Basically, there are stages of aegyo, each one a bit cuter than the last. It's a running gag to get adults or people who wouldn't normally do aegyo to sing the song, much to the laughter of those around them.

What makes Ilhoon's so interesting is that he sings the song quite comfortably, with no signs of laughter or embarrassment. He sings with full abandon, adding his own unique and tons of uber-adorable hand gestures, winks and coy smiles.

Let Ilhoon's cuteness wash over you while you watch the insanely cute clip below. Can there ever be too much aegyo?


If you haven't passed out from a sweetness overdose, check out the cute-as-a-button 6-year-old Park Min Ha, Eunhyuk, Jisook, and actor Lee Dong Wook's versions on 'Strong Heart'.