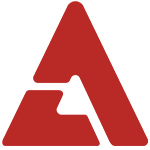 Yoon Se Ah finally had one of her dreams realized on the January 5th episode of MBC's 'We Got Married 4'.

Julien Kang and Yoon Se Ah got the chance to do a more accurate reenactment of a 'Dirty Dancing' scene on the beaches of Hawaii, where all three couples went for a joint honeymoon.

While playing in the water, Yoon Se Ah asked her on-screen husband to lift her like one of the scenes in the American film. After three tries, they successfully pulled off the lift perfectly. It wasn't an exactly romantic moment, however, as Julien Kang was obviously tired out from the event.

Yoon Se Ah complained, "Why are you doing it like we're wrestling? Do it in a more lovable way," making viewers laugh.