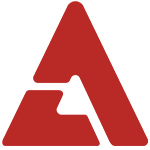 Girls' Generation's†Tiffany revealed there are many instances when the members cry due to trivial conflicts.

The ladies of Girls' Generation appeared on the January 18th episode of of 'Yoo Hee Yeol's Sketchbook'. During the interview segment, the members were asked, "Has there been an instance that made you cry recently?"

With the exception of†Taeyeon and†YoonA, all the members admitted to crying recently. Yoo Hee Yeol then asked†Tiffany the reason for why she cried and she replied, "I cried a lot. I got upset over a trivial thing."

She continued, "I got angry while talking to the members so I started crying. But, because I have friends by my side who listen to me, I smile again and continue on with my work."