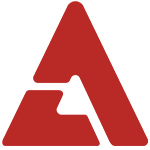 On the January 25th broadcast of MBC's 'Birth of A Great Star 3', former S.E.S member and now MC Eugene made several noticeable mistakes during the show's first live broadcast.

When calling out mentor Kim So Hyun, Eugene accidentally stated, "Lee So Hyun". During the introduction for the Top 16's upcoming performances, Eugene stated, "I will pray ('gee-do' in Korean) for excellent stages" when she should have said "I will anticipate ('gee-dae' in Korean) excellent stages", making viewers sense that she made those mishaps due to nervousness.

Although the MC was seemingly nervous at first, due to it being a live broadcast, she was able to use her prior experience as an MC to successfully finish the rest of the recording.

During the first live broadcast, contestants Shin Mi Ae, Jang Won Suk, Jo Sun Young, and Yuhil Band were the first to be eliminated.