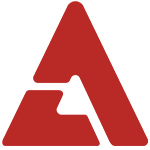 Girl group Skarf has been chosen to endorse Samsung Galaxy Camera in Singapore!

The ladies of Skarf have been documenting their lives with these cameras and uploading them onto Samsung's website under the 'Skarf' section and through Facebook, earning them responses from fans.

To further help promote, the lucky winners of an event, currently being hosted, will get to take a trip to Korea with Skarf! Talk about a prize!

Alpha Entertainment Korea said, "Skarf's active and passionate image and character go well with the concept of the merchandise, and the responses have been positive... This opportunity will be used to work hard to make it on to bigger stages."

Skarf debuted with their dance track "Oh! Dance" and have followed up with their most recent song "My Love".