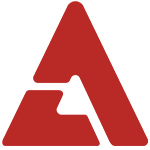 Photos of actress Oh Yeon Seo from early on in her debut recently resurfaced, and they're receiving attention for revealing her age-defying looks.

The past photos of the actress during the KBS drama 'Sharp' back in 2003 show off her natural beauty as she wears minimal makeup. Netizens expressed their jealousy of the fact that Oh Yeon Seo managed to defy age for the past ten years.

In related news, Oh Yeon Seo is currently starring in the MBC drama 'Oh Ja Ryong Is Coming' and on 'We Got Married' with MBLAQ's Lee Joon.