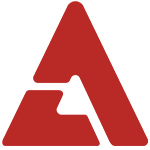 Pledis Entertainment revealed some exciting new for NU'EST fans just now as they've belatedly announced the signing of NU'EST as the endorsement model of McDonald's as well as a hint about an upcoming release!

The boys obtained a CF deal with the fast food chain restaurant, and have already unveiled the first ad that features the boys eagerly asking their CEO for meat during their rehearsal. The boys are rewarded with McDonald's and eagerly chow down.

A McDonald's rep revealed the reason for picking the rookies as their endorser, stating, "Although NU'EST is a rookie, their passion shown through their performances and practices left a lasting impression and were thus appointed as endorsement models."

NU'EST also shared their feelings as they commented, "We were nervous as it was our first CF, but we were able to work with our CEO in our actual practice room to build up new experiences, so it was a good opportunity... We will work hard to show you more of us through various fields."

In addition to the endorsement deal, Pledis also dropped a comment that should come as exciting news for fans as it was revealed that NU'EST is currently in the midst of final album preparations for the album that will be released early February!

So stay tuned for more information about their comeback and check out the CF below!