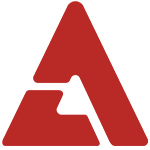 Juniel discussed her thoughts on what it's like being compared to IU.

Ever since Juniel debuted, she's been referred to as "the second IU" due to both singers' similar images and styles. On KBS 2FM's 'Hong Jin Kyung's 2FM', Juniel was asked if she felt burdened by the comparison.

Juniel replied, "IU and I are the same age, so we're friendly with one another. When we see each other, we say, 'Hey~.' But after we decided to talk to each other in a more casual way, things got a little awkward between us," causing the DJ to laugh.

The pair are often compared because of their voices, acoustic guitars, and innocent looks. Despite the comparisons, Banillas seem to love Juniel just the way she is.

What do you think of the comparisons?