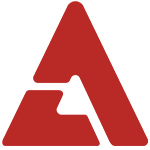 After initial reports about Jo Jung Suk and IU being in consideration for KBS 2TV drama 'You're the Best Lee Soon Shin', the two stars have now been confirmed!

The drama will portray the hardships that unfold for a mother and her youngest daughter after the death of the father. The mother and daughter struggle to find happiness again and the story will offer a message of healing and hope to viewers.

IU will be playing the lead role of the youngest daughter, Lee Soon Shin, who heads off to Seoul to pursue her dreams following her father's death. The singer-turned-actress is set to show a more mature image as well as showcase her cute charms as she portrays the bright and cheerful personality of her character.

Meanwhile, Jo Jung Suk will be taking on the male lead role of Shin Jun Ho, who heads a company. Although he starts off as a cold and big-headed businessman, he starts to change after he meets Lee Soon Shin (IU).

'You're the Best Lee Soon Shin' is set to premiere this March!