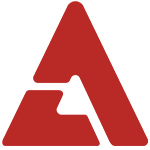 Although the vast majority of international K-Pop fans may not have films as their first priority, the South Korean film scene has never been more bustling, with dozens of new releases coming out in 2013. Out of those films, here are some which have gained special attention, and which should be on everybody's recommendation list for Korean films in the new year.

1. The Berlin File (Directed by Ryu Seung Wan, featuring Ha Jung Woo, Han Suk Gyu, Ryu Seung Bum, Jun Ji Hyun)

With a top-quality cast (including Han Suk Gyu of 'Tree With Deep Roots' fame) and a top-notch director in Ryu Seung Wan of 2010's 'The Unjust', 'Berlin' is an action film revolving around a deep conspiracy. Release date: January 31.

2. Shinsegye (Directed by Park Hoon Jung, featuring Lee Jung Jae, Choi Min Sik, Hwang Jung Min)

Having already proven his dexterity with film noir with his debut film 'The Showdown', Park Hoon Jung's 'Shinsegye' is also a noir-genre film with an A-list cast.

3. Hwai (Directed by Jang Jun Hwan, featuring Kim Yoon Suk, Yeo Jin Ku, Jo Jin Woong)

His first work in ten years, Jang Jun Hwan's 'Hwai' revolves around an eponymous boy who has five merciless killers that he calls his fathers - and in a stunning turn of events, ends up hunting them instead.

4. Mister Go (Directed by Kim Yong Hwa, featuring Seo Kyo, Sung Dong Il, Kim Kang Woo)

A film based on a cartoon by the legendary cartoonist Huh Young Man, 'Mister Go' is a baseball drama with a peculiar list of main characters: a Chinese girl and a gorilla. Directed by Kim Yong Hwa of '200 Pounds Beauty' and 'National Representative' fame.

5. AM 11:00 (Directed by Kim Hyun Suk, featuring Jung Jae Young, Kim Ok Bin, Daniel Choi)

Having set the bar for the romance genre back in 2010 with 'Cyrano Romance Agency', 'AM 11:00' is Kim Hyun Suk's first foray into the sci-fi genre.