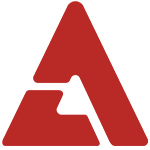 Ha Dong Kyun, now also using Ha Dong QN of vocal group Wanted, who made their comeback last January after four years, has just released his latest solo effort the 'Mark' mini-album.

Referred to as the 'gem of all voices', Ha Dong Kyun's mini-album will be his first time releasing an album since his 'Another Corner' album five years ago. Unlike his usual R & B style ballad songs, this album consists of songs of different styles, personally written by Ha Dong Kyun himself.
His title song "
From Mark
", especially, gives off an overwhelmingly emotional feeling with Ha Dong Kyun's powerful vocal and British styled instrumentals. In addition to "From Mark" the album contains five other songs showing Ha Dong Kyun's vocal versatility.
The music video for "From Mark" use a unique method of highlighting the lyrics of the song. Find out what method he uses in the music video posted below and listen to other songs from the album.
1) From Mark MV
2)
Clear the Remains
3) Unbelievable Ending
4) Inside Me
5) Go Forward
6) After The Love
Tip: BubbleFeetMusic