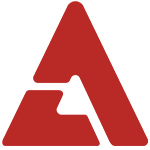 The TS Entertainment artists gathered together to snap a festive photo in time for the New Year.

Consisting of idol groups SECRET and B.A.P plus actress Han Soo Yeon, the entire group - 11 members in all - dressed up in colorful hanboks, traditional Korean clothing, to wish nothing but good luck to all of their fans.

"This is a thank-you to our fans and the public who have shown us much love in 2012," TS Entertainment told allkpop. "We'll grow even bigger in 2013, so we ask for your continued love and support."

Meanwhile, SECRET and B.A.P are scheduled to perform a collaboration stage at the 'MBC Gayo Daejaejun' to be held on the last day of the year, December 31.