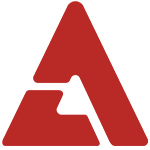 Psy recently got on a helicopter to visit the 'Elevator Guy' Noh Hong Chul in New York City.

A few hours ago, Psy tweeted,

on my way to NYC to see the ElevatorGuy lol

— PSY (@psy_oppa) December 6, 2012
And shortly thereafter, he wrote,

to NYC right now!!! #ElevatorGuy lol twitter.com/psy_oppa/statu…

— PSY (@psy_oppa) December 6, 2012

He attached a photo of himself posing next to a helicopter, surprising fans with his swanky mode of transportation. Psy had traveled to Philadelphia yesterday to attend the
Q102 Jingle Ball
at the Wells Fargo Center, and it seems like he is making a quick flight up north to visit his close friend.
Source: Psy's Twitter