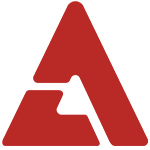 Singer NS Yoon-G flaunted her glowing beauty.

On the morning of December 12th, NS Yoon-G shared the above selca and tweeted, "♥ have a good day everyone♥."

The pictures show NS Yoon-G winking and smiling for the camera. Her poses emphasize her big eyes and sharp, v-line.

Fans commented, "NS Yoon-G is so pretty", "She really looks like Son Dam Bi here", "So lady like", "I'm jealous", and more.

Meanwhile, NS Yoon-G is currently promoting her latest song, "If You Love Me".