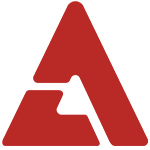 Actor and variety star Lee Kwang Soo , "the giraffe" confessed that he wanted to 'star' in a dating scandal in the upcoming year.

On the latest episode of SBS's 'Good Morning' morning talk show, he expressed his wish to hit the front page of the newspaper with an exciting headline.

To the question, "What article about yourself would you like see appearing on the front page?" he answered shyly, "If the chance arises, together with a good person...", trailing off the end of his sentence.

In a bit of related news, fellow 'Maritime Police Marco' voice actor Song Ji Hyo also stated that she "wished to play a romantic role opposite Lee Kwang Soo".

When you get your girl, you bet allkpop will be covering it, Kwang Soo - we'll even put it as a main featured article!