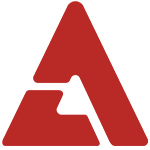 Kim Hyung Jun recently showed his Christmas spirit by dressing up as Santa Claus and gifting families in need with rice and presents.

The SS501 member attended Seoul Youth Center's '2012 6th Annual Love Santa Claus Celebration' on the 21st and donated three tons of rice. It was revealed that the singer also prepared gifts for the attendees as well, warming the hearts of fans with his generosity.

Seoul Youth Center shared on their Facebook, "SS501's Kim Hyung Jun and 100 Santa Clauses visited the homes of seniors and children. We thank Kim Hyung Jun for donating 334 22 lb. bags of rice last year as well as this year," along with photos of Kim Hyung Jun making a guest appearance at the event with his Santa Claus uniform.