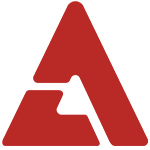 HaHa will deliver calenders in Vietnam while on his honeymoon.

MBC's 'Infinity Challenge' will be traveling throughout the world.

The 'Infinity Challenge' members are boarding airplanes to personally deliver the 2013 Infinity Challenge Calendar to select fans in foreign countries.  At the end of last month, orders for the calendar and diary started and after they received orders from overseas, the 'Infinity Challenge' staff narrowed down the countries and on December 5th members will be flying to New York, Russia, and other countries.

HaHa will be in charge of distributing the calendars in Vietnam, where he is currently enjoying his honeymoon.  The entertainer married singer Byul on November 30th and flew to Vietnam for his honeymoon where he met the fans of the show and delivered their calendars.

Noh Hong Chul will be going to New York.  New York is where the group promoted Korean food and also had a commercial for bibimbap play on an electronic billboard in Time Square.  They also filmed 'Gangs of New York' and the city holds a special place for the members.  Another member of the team will be going to Russia and plans are for the rest of the members to fly to other countries.

A staff member from the show shared, "Working on the calendar shows what we have done the past year and helps us prepare for what to do in the next year.  This year, the members will personally go overseas to meet the fans who have been supporting them around the world and share their appreciation for them."

The deliveries will be filmed and you will be able to view the members deliver the calendars overseas in the upcoming broadcasts.