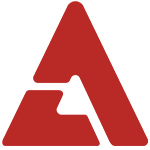 After School's Nana is well-known for her former supermodel status as well as her gorgeous legs and tall height. On December 23rd, SBS 'Inkigayo' revealed the girls of the Dazzling Red team hard at work for their performance at this year's '2012 SBS Gayo Daejun'.

At first glance, the interview with KARA's Nicole, SECRET's Hyosung, and Nana looks completely normal. However, netizens pointed out Nana's reflection in the mirror. In order to match the height of her sunbaes, she squats during the interview, attracting much attention for her "manner legs."

Upon seeing the photo, netizens commented, "She seems really used to it", "The mirror tells the truth", "Nana's friendly manners", and more.