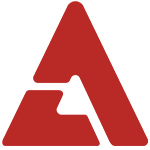 Labelmates K. Will, SISTAR's Soyu, and Boyfriend's Jeongmin's collaborative project, "White Love", rose to the #1 spot on music charts immediately upon its release.

According to Starship Entertainment on the 29th, "White Love" achieved #1 on Bugs, Soribada, and Cyworld Music, and #2 on Melon music charts. This is quite an achievement considering the strong competition they face from artists such as Lee Seung Gi, Lee Hi, and B2ST's Yoseob.

The "White Love" MV feat. Jeongmin and 'K-Pop Star' Season 1 contestant Huh Ji Won has also been gaining enormous attention and achieved an all-kill on real-time search topics on Korean portal sites.