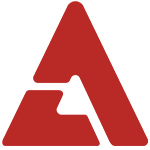 After revealing their last member earlier today, THE SEEYA have released the music video teaser for their debut title track "Be With You" from their upcoming mini-album, 'Good to Seeya'.

The "Be With You" ("My Heart is Dying") MV features actors Joo Sang Wook and Lim Jung Eun with direction by Chang ('Death Bell'). Though the MV teaser was planned for release at a later date, it's reported that it was released earlier due to fan requests after all four THE SEEYA members were introduced.

As mentioned previously, the group's debut title song, "Be With You", produced by Duble Sidekick (Double Sidekick), and the full music video will be available on the 12th KST.

In the meantime, check out members Oh Yeonkyung, Song Minkyung, Heo Youngjoo, and Sung Yoojin as well as the MV teaser below!