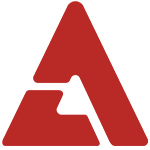 'Superstar K4' winner Roy Kim has announced that he will be donating the entirety of his prize money, 500 million won ($460,596), to charity.

Roy Kim met with reporters immediately after his win on the popular audition program on November 23rd and revealed, "I'll be donating my prize money. My father was proud upon hearing of my decision. It was actually my father's idea, which he brought up while we were talking during the preliminaries. We decided that if I were to go on and win, that we should donate the prize. I didn't think I'd ever make it this far, but I think it's the right decision to make."

He continued, "I haven't decided on an organization yet but I think I'll be spreading the money out to many different charities to help as much as I can. I'd like for some of it to be used on the prevention of animal abuse and other related causes."

Not only is Roy Kim coming away with his prize money, but also a debut at the '2012 MAMA' with a special stage, support for the release of his new album, as well as a brand new car.