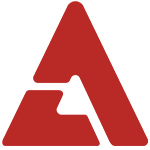 A netizen ranking of the Female Rookie vocalists has gained much attention.

36 of the female rookies that debuted this year were listed in terms of their vocal ability, from 0 to 100.

The top ranking of 1-4 were taken by Ailee, 15&'s Park Ji Min, Gavy NJ's Gunji, and Son Seung Yeon.

The next group from 5-8 are made up of Lee Hi, SPICA's Kim Boa, AOA's ChoA, and Gavy NJ's Jenny.

The next four are Hello Venus' Ara, Baek Ah Yeon, Juniel, and 15&'s Baek Ye Rim, and they conclude the top tier of the female rookie vocalists.

The bottom four consisted of Gangkiz' Somin, AOA's Seolhyun, Hello Venus' Nara, and 84LY's Minyoung.

Do you agree with this ranking?