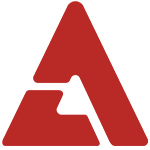 Actress Park Bo Young dismissed rumors saying she's in a relationship with her 'Wolf Boy' co-star Song Joong Ki.

On the November 17th episode of KBS 2TV's 'Entertainment Relay', Park Bo Young featured as a guest on the show's 'Guerilla Date' segment. She was asked about Song Joong Ki's statement during the 'Wolf Boy' stage greeting at the '17th Busan International Film Festival', where he said, "Park Bo Young is my woman."

Park Bo Young explained, "It was just Song Joong Ki's [way of promoting the movie]. [His statement] was a public relations stunt planned beforehand."

She went on, "If the film hadn't done well, I would've been upset by what he said."

When asked if she prefers 'Scandal Makers' co-star Cha Tae Hyun or Song Joong Ki, Park Bo Young chose Cha Tae Hyun without hesitation. However, she also chose the movie 'Wolf Boy' over 'Scandal Makers'.