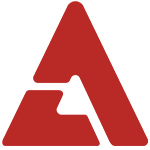 JYP Entertainment's actress Kim So Young has been cast as a supporting role in the movie 'One Princess'.

JYP Entertainment has informed allkpop that, "Kim So Young is currently filming 'One Princess' as the supporting role, Hwa Ok." Kim So Young had featured in music videos for J.Y Park and 2PM. Recently, photos from a magazine photoshoot had been revealed, giving her the nickname 'little Go So Young'.

She has also been cast in other dramas such as 'Ojakgyo Brothers', 'Mom is Pretty', and 'Do You Know Taekwondo' to show off her cute, bouncy charms. She is an actress who has shown potential through constant and stable acting.

The movie 'One Princess' tells a story about a girl who moves from the rural area to the large city of Incheon. Kim So Young's Hwa Ok is one of the close friends for the main character, and is a character necessary for the plot.

JYP Entertainment said, "Kim So Young has been acting through many dramas and music videos. This is her first movie, so she's working hard to portray a perfect character."

The movie will be in theaters in 2013.