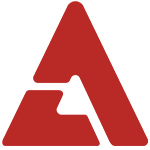 INFINITE successfully finished their first Japanese Arena tour on the 22nd.

The group held 8 concerts starting from October 27th in cities such as Yokohama, Nagoya, Kobe, and Fukuoka. They performed in front of 74,000 fans, a surprising number for a group that had debuted in Japan only a year ago.

They performed songs such as "The Chaser", "Be Mine", "Paradise", and "She's Back". The group performed with a 100% live band, showing off a stellar performance. The members even celebrated Dongwoo's birthday on their last arena tour date.

INFINITE said, "We've only taken our first steps because we only debuted a year ago in Japan. We're thankful for all the support and love. We did our best for each performance because the fans cheered for us so much. It was such a great and exciting chance for us to communicate with our Japanese fans through performance and songs."