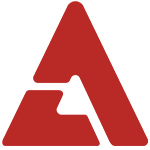 Boom will be releasing a new single.

His single, "At Least She Was Pretty", will be released on the 27th. The song is reported to be ready for release, with all the recording and mastering already completed.

Boom's label said, "Boom's new song, "At Least She Was Pretty", is by composer Kim Keon Woo, who has made many hit songs such as MC Mong's "Sick Enough to Die" and Supreme Team's "Then Then Then". Boom has taken off his powerful yet new hip hop style that he's worked on so far and will be showing off his surprising rap skills on 'farewell'."