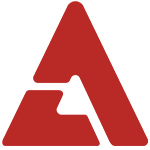 Eru will become the first Korean singer to perform on eight Indonesian music programs.

Eru's representative said, "On the 21st, Eru will leave to Indonesia and stay for about 10 days doing Indonesian promotions. He will be the first Korean singer to perform on 8 Indonesian music programs, so this means a lot."

He will be going through about 5 different schedules per day, and because of this, the government has decided to help with his transportation. In addition, he will also be promoting his Indonesian movie "Hello Goodbye".

The representative said, "Eru is very popular in Indonesia. His song "Black Glasses" as well as the song that's not well known in Korea, "Even if I'm Born Again", were big hits in Indonesia. Even though his concert ticket prices are expensive, they are showing him endless support."