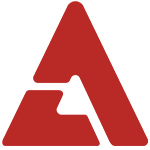 B.A.P's Youngjae showed off the size of his face by comparing it to a hamburger.

Youngjae tweeted, "Mwahaha. American hamburger keke," with a photo of a Burger King burger covering his face. Youngjae had previously been noticed for his 'golden ratio' face, and he has once again bought the envy of not only his fans but his fellow members with his small face.

These photos were revealed for the first time at the group's fanclub inauguration ceremony which took place recently, and at the event, member Himchan expressed his jealousy and joked, "I can cover my face with a pizza."