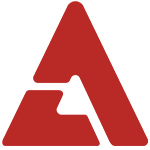 Agency Romantic Factory's new project group Soomin & Rex.D Project revealed their music video for "I'm Sorry" before the release of their mini-album.

The song is the product of a mixtape featuring Wale's "Sabotage" instrumental and Soomin and Rex.D's vocals and rap.

Soomin, who has been recognized for her soulful voice in Soomin & Rex.D Project's "You Look Good Part 2" as well as the albums of labelmates J'kyun and Romantic City, and Rex.D's rapping skills in this new music video have raised anticipation for their upcoming mini-album.

"I'm Sorry" was released as part of the 'Black Ribbon Creative Freedom' project against censorship. The song's lyrics state, "I wanted you to hear it first, but I couldn't so I'm sorry," while the music video pokes fun at censorship on Korean broadcasts.

Soomin & Rex.D Project will hold their first performance at the Global Music Market's 'MU:CON Seoul 2012 Showcase' on November 2 KST.

Check out the "I'm Sorry" MV below!