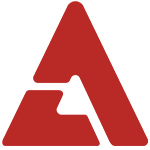 Kim Hyun Joong had his 1 year anniversary fan meeting for his Japanese fanclub, 'Henecia Japan' at the Nippon Budokan on October 4th.

In a statement, Key East Entertainment stated, "Kim Hyun Joong opened a 'City Conquest' promotional event for his fanclub, 'Henecia Japan'. It was a special event for the fans that have been waiting for him to make his return to the small screen. We provided highlight videos and things that happened during filming for the first time." Ten thousand fans attended the event, and about 150 photographers fought to grab the best angle of the star.

Kim Hyun Joong said, "I'm always thankful for 'Henecia Japan' for supporting me all the time. I want to celebrate not just our first anniversary, but our 5 year, 10 year, and even 100 year anniversary. I'm going to stay healthy with good singing and acting. I also hope my fans stay healthy with good food and medicine."