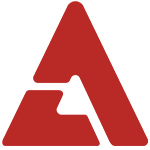 Last week I came down with one of those summer colds and was pretty much was stuck in bed for a few days. Whenever I'm sick, I have this routine of ordering Chinese food and watching movies all day and this time was no exception. I downloaded a bunch of movies and one of them happened to be 'American Reunion' which is the fourth movie in the 'American Pie' series. The movie wasn't very good (although I admit, Stifler cracks me up) but it got me in a nostalgic mood as I started thinking about high school and how even I was young once. With that in mind, today on WBW, we'll throw a ten year reunion. We'll take a look at some of the big songs from 2002 that were lighting up the charts. So in the words of Stifler, "Let's make this reunion our b*tch" (ear muffs for the young kids).


Jang Nara - April Story
While the song was released in 2001, it hit #1 on the charts in January of 2002 and featured
Jang Nara
's unique, pixie-like voice. Jang Nara is a true multi-entertainer appearing on hit TV shows, movies, and of course, hit songs. These days she spends much of her time in China working in the entertainment industry there, and recently was in the news for a very sad reason following the death of her manager.
JTL - A Better Day
JTL
was the group formed by former
H.O.T
members
Jang Woo Hyuk
,
Tony An
, and
Lee Jae Won
following the disbandment of H.O.T and a nasty break-up with
SM Entertainment
. The newly formed group's first album '
Enter the Dragon
' was highly anticipated and this was their first single which went on to become a huge hit reaching the top spot in February. Everyone, and I mean everyone was waiting for this release, and the song was pretty good but the group's success was limited. They released three albums before going their separate ways and pursuing solo careers. I know talks of an H.O.T reunion have been going on for some time now, but hopefully everyone can bury the hatchet because it would be one of the biggest shows in K-pop history.
Rich - All I Can Say is I Love You
Originally he was member
'Danny
' of the group
Eagle Five
,
Rich
went out on his own in 2001 and released his first album '
I Have a Dream
'. The title single was a huge hit and is still popular today. Last I heard, Rich had retired from the entertainment world and his Wikipedia page says he's pursuing a career as professional golfer. Good for him, but it would be great to hear him sing this song a final time.
Baby V.O.X - Coincidence
It's never a bad thing to call out the lovely ladies of
Baby V.O.X,
and this song from a special album they released in 2002 which contained some of their classics as well. The song incorporated some of the Latin sounds which were big at the time and showcased the ladies' personalities.
Lim Chang Jung - Sad Monologue
The master of the ballad and this song was one of
Lim Chang Jung
's best. The man's got this great baritone voice that is really good at making songs sound sad and this was right up his alley. The song was hugely popular in the first half of 2002, eventually reaching #1.
Jadu - We Need to Talk
Jadu
(which is 'plum' in Korean) was this really cool, quirky group back in the day who made some very good music and this song from their second album was a good example. This song was a cute, folk-pop song that also had a cool music video. These days the name 'Jadu' only refers to the girl and she's still making albums and has entered the acting world as well.
Rain - Bad Guy
Everyone knows that
Rain
is the biggest international success story of K-pop. But it all started with this song ten years ago from his self-titled first album. The song has the fingerprints of
J.Y. Park
all over and the song and dance showcases Rain's skills and gave us a taste of what he could be. Let's be honest though, who knew he'd blow up like he did?
Swi-T - I'll Be There
2NE1
might just be the best K-pop girl group out there today, but ten years ago,
YG Entertainment
debuted another group of ladies known as
Swi-T
(Songs Will Tell). Their debut song was indicative of early YG Entertainment and their unique hip-hop sound and style. While the group didn't do great, I think it worked out in the end for
Yang Hyun Suk
as he secretly dated member
Lee Eun Joo
for nine years before marrying and starting a family together.
Lee Soo Young - La La La
A very underrated singer (although she did recently get back in the spotlight with her appearance on the show '
I Am a Singer
'),
Lee Soo Young
has a voice that is unique and so different from anyone else. It has this naturally sad tone to it that makes her ballads really great to listen to. The thing is for anyone who's ever seen her on Korean variety shows, her personality is pretty much the exact opposite as she's known for being a goof ball but that voice of hers is second to none.
Byul - December 32nd
The biggest celebrity gossip news recently was the announcement that TV personality 
HaHa
would be marrying singer
Byul
this November. We'll congratulate the happy couple and end our list with her title single from her debut album back in the Winter of 2002. Byul has a very rich, rounded voice that is probably not well known to many K-pop fans, but you should try to find and listen to her stuff if you can. Another underrated singer for sure but a happy wife-to-be.
What are some of your favorite songs from 2002?