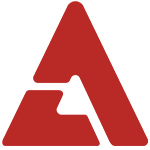 Having kicked off their Korean comeback preparations yesterday with the release of a floral teaser image, Boyfriend is back with an album jacket photo!

Released through their official Twitter, Boyfriend unveiled a new picture from their album jacket, 'Love Style'. Said to have been inspired by the 'downtown hipster' fashion of New York, Boyfriend showed a contrasting image to their floral look with a unique look full of individuality.

Netizens commented, "Boyfriend has gotten manlier~", "Their style seems to have been upgraded!", "The explosive visuals are coming back", and "I'm looking forward to what kind of style they'll be showing!"

Starship Entertainment revealed, "This album will show a definite change along with a reflection of the current trends interpreted in Boyfriend's own style. They'll be trying some of the hottest looks for men this year like colored and patterned suits along with street fashion."

Their 'Love Style' mini-album will be released on June 14th.