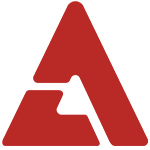 Super Junior's 'Super Show 4' World Tour heated up the stage in Seoul once again.

On the 26th at the Olympic Gymnastics Arena in Seoul, an amazing 11,000 ELF's were in attendance for Super Junior's encore concert. Super Junior promised their beloved ELFs, "We will create unforgettable memories", and kept true to their word. Super Junior put on charismatic and powerful stages, leaving fans with excitement for the entire 3 hours and 30 minutes of the concert.

Super Junior performed a parade of their hit songs including "Mr. Simple", "Sorry, Sorry", and "Bonamana". Each member also performed their own stage and showed off their individual talents and charms.

Super Junior's Ryeowook performed a sexy cover of Maroon 5's "Moves Like Jagger", Eunhyuk performed "Sorry Sorry - Answer", and leader Leeteuk showed his drumming skills through his performance of "Party Rock Anthem". Main vocal Yesung sang Boohwal's "The More I Love" while Kyuhyun sang to "Etude of Memories". Siwon performed a Christian song, "Your Grace is Enough", alongside a band. Shindong brought a cheerful performance of Nam Jin's "With You" and Sungmin showed off his vocal skills through his cover of Ne-Yo's "One In A Million".

Leader Leetuk stated, "Although we performed in many cities around the world, maybe because our parents are here today we feel even more nervous. Because of you, we were able to perform with all of our strength. We will not talk about an end. Please look forward to our 6th album."

Super Junior successfully began their "Super Show 4" World tour in Seoul last November and then went to Osaka, Taipei, Singapore, Macau, Bangkok, Paris, Shanghai, Jakarta, and Tokyo. The boys held a total of 24 shows worldwide and successfully concluded the tour with the encore concerts in Seoul on the 26 and 27th.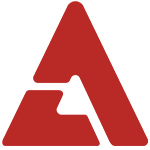 Source & Image(s): Nate