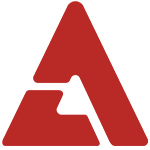 SISTAR has made their grand comeback with a successful all kill on the digital charts with their newest track, "Alone".

According to Starship Entertainment, the song topped the live charts for Melon, Mnet, Soribada, Bugs, Olleh Music and more, putting a halt to the streak of success Busker Busker had been enjoying. Not only that, but they also managed to dominate search portal rankings, generating buzz for their comeback.

Brave Brothers had paid particular attention to creating a new sound for the girls by incorporating addictive, powerful melodies into a mature and sexier atmosphere. Their music video has also currently recorded over 500,000 views and is attracting attention for the girls' femme fatale transformations.

Netizens commented, "They exceeded my expectations with their sexiness", "Couldn't take my eyes off of their choreography", and "I felt like I was being absorbed into the atmosphere."

Having completed their comeback showcase, the girls are now gearing up for their music program comebacks.