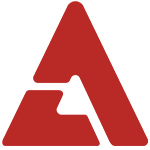 2PM and miss A have teamed up with the Korea Tourism Organization (KTO) to give you an exclusive chance to meet them in Korea!

This opportunity is being provided as part of KTO's official 2012 tourism campaign, "Touch Korea Tour".

All winners will spend five days in Korea (round-trip plane ticket, lodging, and transportation included), and will get a chance to experience the food, shopping, and activities recommended by the members of 2PM and miss A. Additionally, winners will also get to spend a day with 2PM and miss A to visit some of the famous tourist spots in Seoul, and solve assigned missions together! Talk about a once-in-a-lifetime opportunity!




In order to join the contest:

Record a video using one of the ideas below:

- Watch the commercial or listen to the "Touch Korea Song" above, and make your own version of it.

- Introduce Korean dishes, shopping districts, activities to do, etc. highlighting Korean cultures, or enter a video of your previous Korean travels.

- Show us why you would like to visit Korea, or why you are the ideal candidate to star in a video with 2PM & miss A

- Or just express your love for Korean culture and/or K-Pop!

and enter your submission by clicking the [SUBMIT A VIDEO] button.



That's it! All videos deviating from the original purpose of this event and those with copyright problems will be deleted without prior notice. All entries must be submitted by May 2nd 2012, and contestants may submit more than one video.

Be sure to also visit the official site often, as you'll be able to receive constant updates on the campaign, as well as teaser videos and music featuring 2PM and miss A.

The top winner will receive a Korea Pass gift card worth 5 million KRW, which is accepted by over 7,300 affiliates including museums, select tourist spots, as well as duty free shops, and can also be used for public transportation.

-

Did Korea have idol groups since 600 years ago? Check out KTO's video that explores the alleged roots of K-Pop idol stars' history.