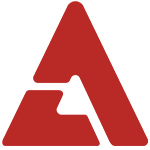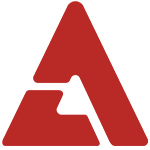 Though K-Pop is largely seen as an industry full of manufactured music and idol groups, there are real artists behind the curtain of
aegyo
and disposable sexy concepts. Many of us associate
Tiger JK
,
Yoon Mi Rae
, and
Leessang
as some of the most respected artists. Lo and behold, a commonality that these artists share is that they all belong to
Jungle Entertainment
. And as an answer to the current K-Pop idol group craze, Jungle Entertainment released
M.I.B.
, a talented hip-hop group packaged as a K-Pop boy band.
M.I.B.
marked their debut as a group with "
G.D.M.
" (Girls, Drinks, Money) which sat a little too comfortably between the lines of pop and hip hop music. As flashy as the L.E.D. lights were in the  music video, perhaps the song itself was something a little too adult for the younger K-Pop crowd to relate to and fully enjoy. But, the risky hip-hop quartet manages to address that issue with their soon to-be-released single "Celebrate."
Unlike it's dated rave-anthem predecessor, "Celebrate" is a lunge forward stylistically without compromising the rambunctious nature of their last single. "Celebrate" is a lot like a Benny Blanco meets Wiz Khalifa produced single, but with a
Far East Movement
approach.
M.I.B.
readies their crowd with rollicking lyrics about leaving their mate at home, giving them more the reason to party - a more relatable and less blatant approach in comparison to "G.D.M."
We hear that
Far East Movement
resemblance during the verses on a car-bumping 808 bass before the beat drops, giving room for a climatic hook-heavy chorus. The chant-like chorus is far more melodic and memorable than their previous releases, but the clear distinction between this and much of their previous catalog is the cleanliness in production.
Pop music may be rich in content, but it's simple and easily digestible. "Celebrate" itself could be a bit more straight forward as it juggles two completely different styles of percussion throughout the track. We hear
M.I.B.
trying to compensate having both a hip hop 808 and a light club side-chained bass, indicative of their desire to please two ends of the musical spectrum. Still, "Celebrate" is a tasteful approach to grittier K-Pop. If this is any indication of the group's development of  hip hop/k-pop music, then they're absolutely headed down the right path.
As an added bonus, fans of 
Yoon Mi Rae
and
Tiger JK
will be delighted to know that they'll both be heavily featured on the remix version of "Celebrate" included on the release. It sounds a lot like "G.D.M", but with a touch of Yoon Mi Rae's latest single "Get It In", and nothing like the original. Don't be fooled by the "remix" label tagged on the track. This is a complete reinterpretation of "Celebrate" with a new chorus and unheard vocals.
Though
M.I.B.
takes the K-Pop stage with another party jam, we see them do things right with "Celebrate." There are instances of promise in "Celebrate" as well as instances that expose a slight cavity hindering the mainstream success they seek. Rather than Jungle Entertainment coating their group with just the visual aspects of an idol group,
M.I.B.
should be formidable to their peers in every aspect of a successful K-Pop idol group; whether its polished choreography or striking fashion trends.
M.I.B.
is recognized by their talent, and not just by their association to their label-mates. But, for them to be seen as a mainstream K-Pop group, there are still just a few challenges up ahead.
-