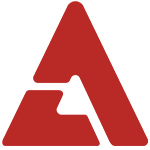 Hallyu megastar Kim Hyun Joong has revealed that he suffered from depression in the past.

As reported earlier, in MBC's upcoming special documentary titled, 'K-pop Star Captivating the World - Lucky Guy Kim Hyun Joong', viewers will be treated to behind-the-scenes documentation of Kim Hyun Joong's Japanese arena tour, Korean fan meeting, and his upcoming comeback scheduled for June this year.

Most notably, the show will contain Kim Hyun Joong's confession of his struggle with depression during his Japanese activities. It will also feature his honest thoughts regarding his friend of 10 years, Kim Jaejoong of JYJ.

In related news, MBC is planning to air 'K-pop Star Captivating the World' as a series by covering other Hallyu stars such as CNBLUE, B2ST, and IU.

Don't miss the broadcast, which is scheduled to air on April 15th, 12:20am KST, but in the meantime, check out the trailer below:



Source & Image: Naver
Tip: Thanks, wano!