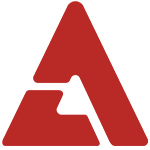 The girls of 4minute will be making their comeback next week with their third mini album, 'Volume Up', and to stir up anticipation, a teaser image has been unveiled featuring the girls like you've never seen them before!

'Volume Up' will contain a total of eight tracks, which is a number usually not seen in mini albums. The girls will be trying out new genres and musical styles they have not yet tried before through songs composed by hit maker Shinsadong Tiger, as well as other top composers.

Although their comeback isn't until next week, the group has launched a teaser site along with a teaser image on their official homepage (www.4min.co.kr) to hype up excitement for their new album.

Stay tuned for the release on April 9th!