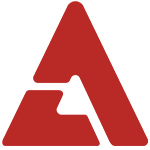 2PM's Junsu's fourth self composition, "Alive", has topped Japan's biggest digital website chart, 'Recochoku'!

Junsu is no stranger to the title of 'musician', as he's released a string of his own compositions like "HOT", "Sunshine", and "Don't Leave" for a while now. "Alive" was specially performed during 2PM's 'Hands Up Asia Tour', allowing his skills to be recognized outside of Korea and all over Asia.

The song is included in 2PM's upcoming album containing their best Korean hits, and it was released as a ringtone on 'Recochoku' ahead of the album's official release on March 14th. Moments into its upload into the site's ringtone download service, "Alive" managed to rank in at #1 on its daily chart.

JYP Entertainment stated, "Jun. K's fourth song 'Alive' shows a deeper look into Jun. K's unique musical world. It has a smooth beat that shows a new charm to the singer. Please continue to give your support to Asia's best performance boy band, 2PM."

2PM is currently preparing for their official fan meet on April 1st.